GONE IN 30 SECONDS
Posted on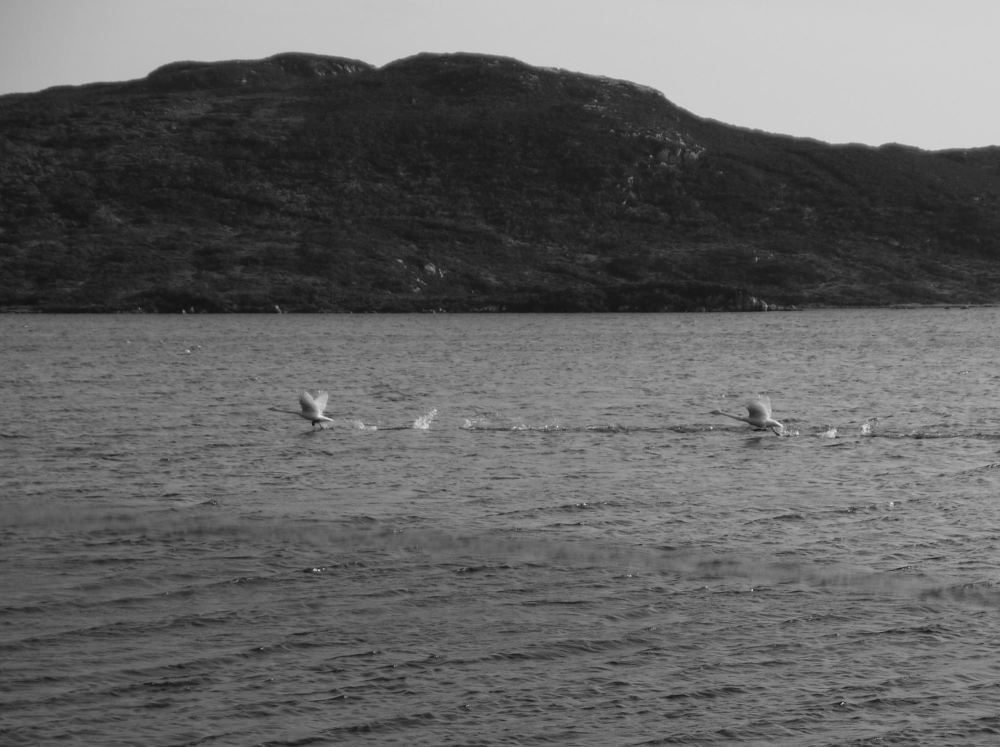 The wildlife is one of the greatest attractions the Outer Hebrides has to offer. While walking in the hills presents great opportunities, it occurred to me the other day that, even allowing for the easy access to wild landscapes and nature on foot, some of the best wildlife sightings we've had have been from the car, often just a few miles from the house.
Driving between Gravir and Garyvard on our way to town last week, we saw a merlin close to the road, in aggressive pursuit of a skylark. It was diving at its target, trying to drive it down to the ground, swooping up and down, and the two birds were caught in a flying spiral before the skylark managed to dart away. A few seconds later, the skylark shot over the car, right in front of us, and a second later the merlin followed, and we watched another display of superb flying skills in a life and death battle, before the skylark took a sharp right and flew straight into a crevice in a rock outcrop on the road. The merlin parked on top of the outcrop.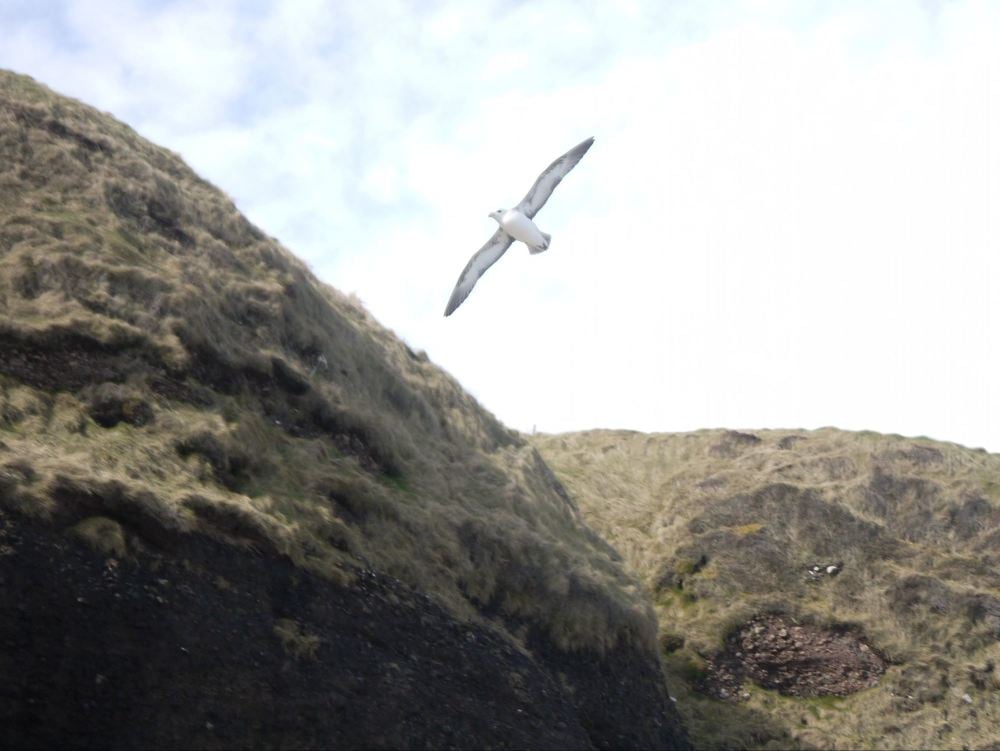 And that was it - we were driving away. It was all over in less than half a minute, I was behind the wheel and the camera was on the back seat. Those moments happen so suddenly that they can't be captured.
A few days before the merlin and skylark, I was collecting my son from work when a sea eagle flying low, a few feet off the ground, came straight towards the car; you have no idea how large and powerful they are until you see them in motion at such close range. Although the beat of the wings was steady and its flight past us unhurried, we're talking about a moment of unforgettable wildlife magic that was over in seconds.
Sometime last year, in exactly the same spot, we spotted a sea eagle parked on a rock right by the road. We pulled over to watch it, expecting it to take off at any moment. But no - this bird was totally unperturbed about being watched and merely stared coolly back at us. Even when another car pulled in behind us, it wasn't phased.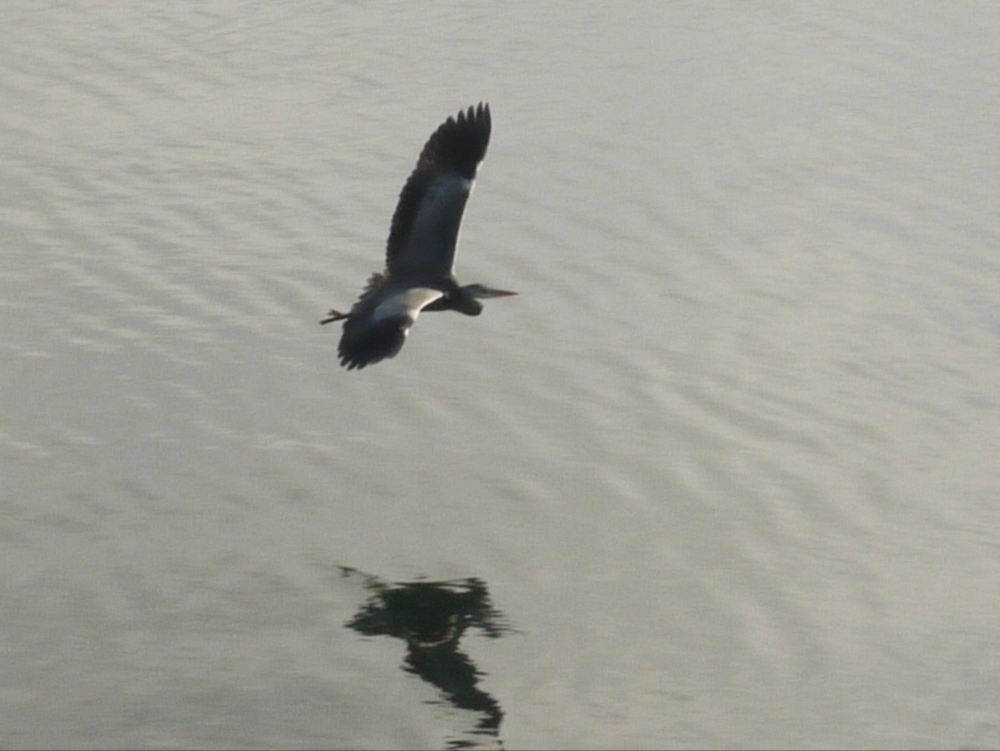 I know, though, that if we had been out of the car, the flying sea eagle would have been much higher, and the parked one would have been off in a flash. If you're in a car, the Whooper swans don't swim away quite so quickly, the herons don't startle, and the stags don't automatically bolt.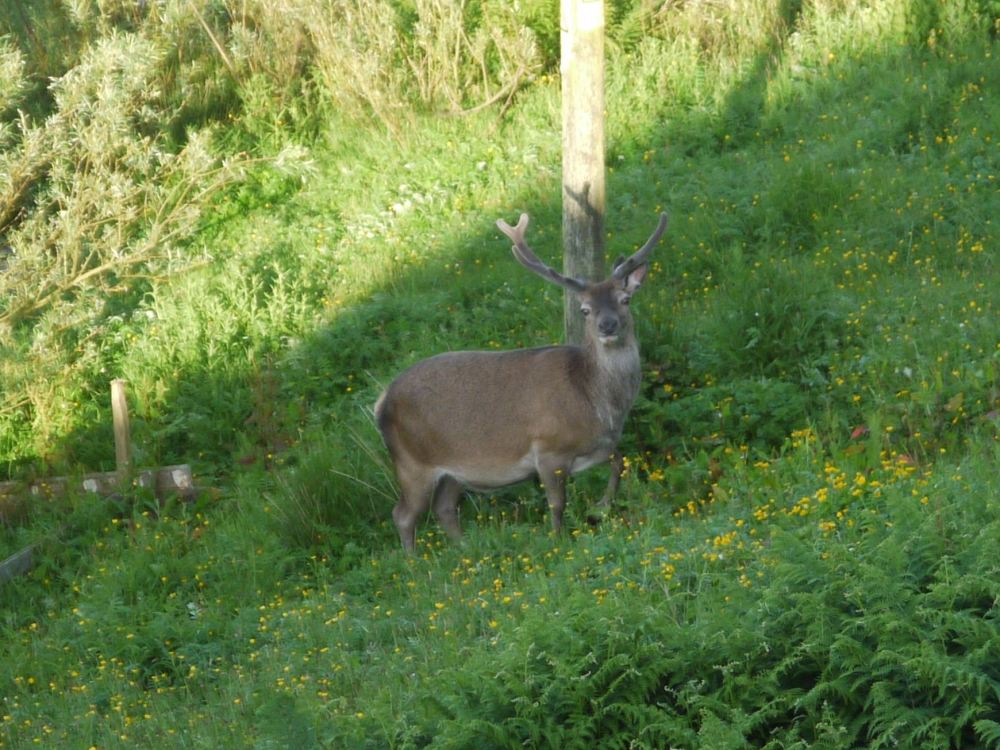 At the moment, our best chance of seeing stags is in the garden; getting up early this morning to write this blog, I was treated to the sight of two of them, who have been regular springtime visitors for the past three years, grazing by the willow trees. They are still very wild and cautious, but I am allowed to come quietly out of the house now and take my photos, and even take a few steps towards them.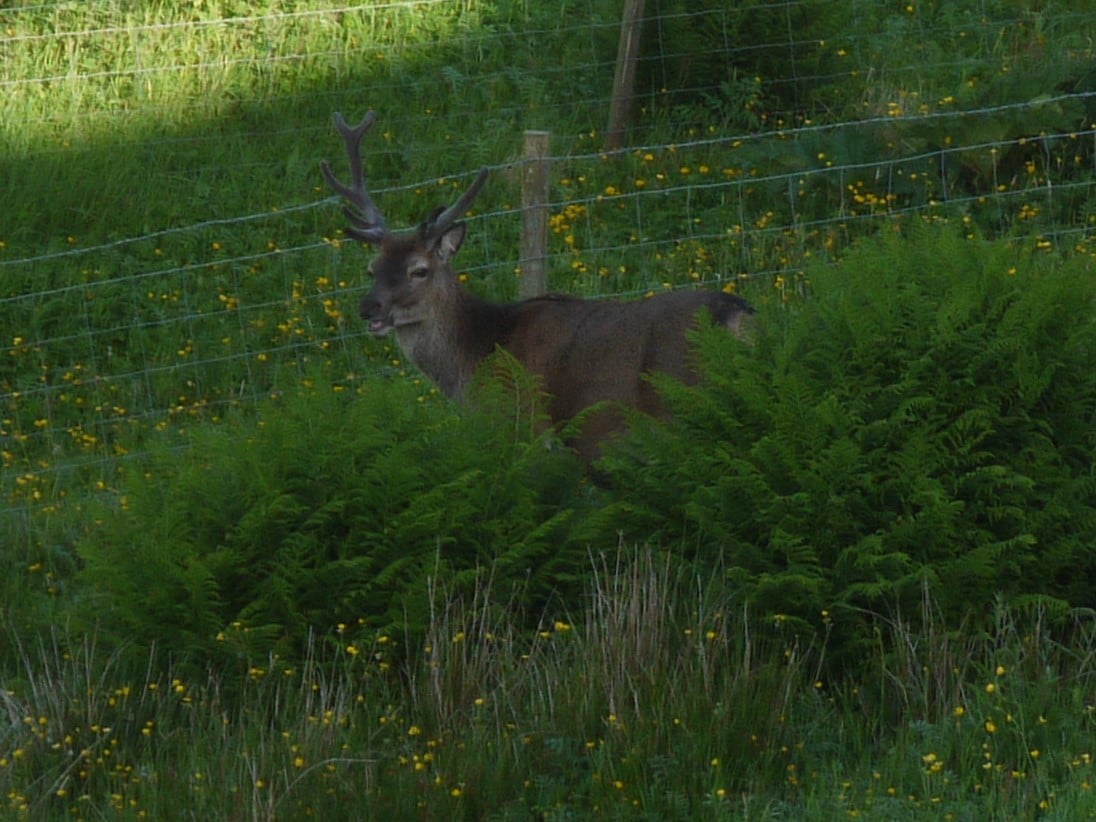 We heard of an enthusiastic birdwatcher whose mission in life was to see a corncrake. He packed a rucksack with provisions, wet weather gear, camera and tripod, researched the best area for seeing them and set off, anticipating a long day of watching and waiting. Miles from his destination, he saw a shape standing at the side of the road, plain as day ... it was a corncrake. I often wonder what went through his mind - if he felt robbed of his adventure, or delighted at the unexpected sighting. So if you're headed out on a wildlife trip, it doesn't hurt to keep your eyes open on the journey!