ON GARLIC BREAD
Posted on
You can, of course, buy ready-made garlic bread everywhere, but making it yourself is much more satisfying - for both the process, the aromas that fill your kitchen, and the gastronomic experience. It's worth making a fairly large loaf, because it keeps for several days and adds deep, rich flavour to the simplest lunch.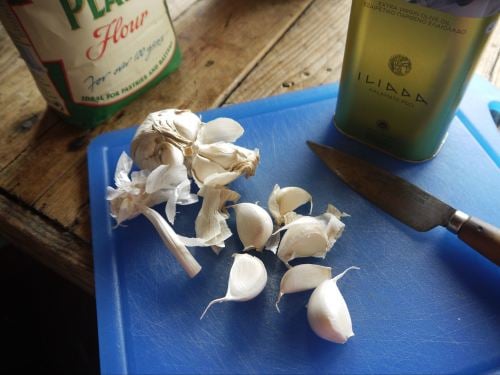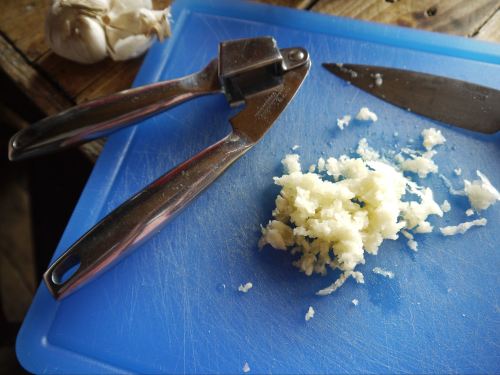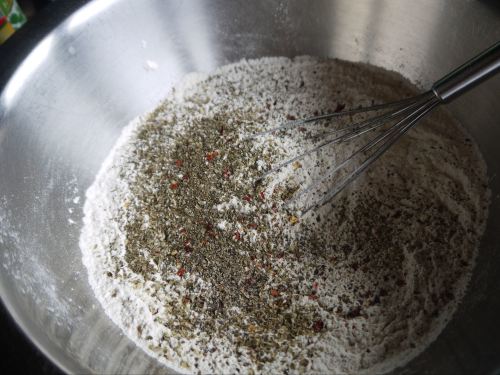 Pre-heat the oven to 200C. Peel and mince six large cloves of garlic. Weigh out 1 1/2 lb (750g) white bread flour and put into a large mixing bowl. Add to this a sachet of quick-action yeast, a good scattering of coarse-ground black pepper, oregano and basil, plus about a quarter teaspoon of ground chilli powder or half a teaspoon of chilli flakes. Use a wire whisk to blend it all together. I use Maldon salt, so I tend to dissolve it in the 3/4pt (450ml) warm water used for the dough. If you've got regular fine salt, you can add this to the dry flour and herbs. When all the dry ingredients are in, add the minced garlic and a good slug of extra virgin olive oil, and whisk again.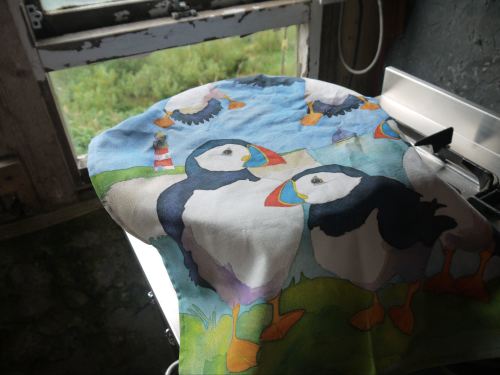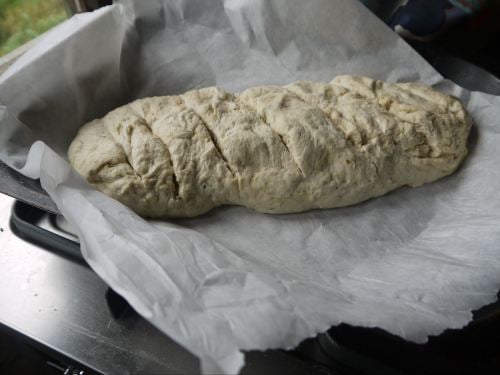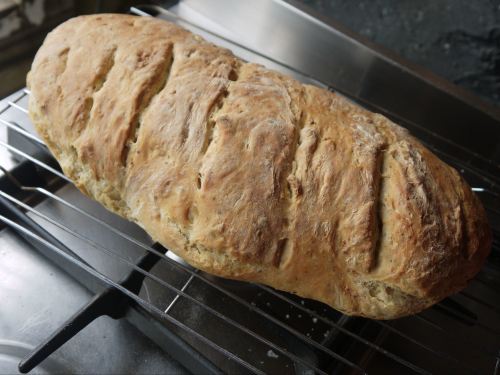 Add the warm water to the flour and mix the dough with a round-bladed knife until it's bound well enough to work with your hands. Knead for a couple of minutes, or until the dough becomes elastic. It should be soft rather than firm, so keep your hands well floured. Put the dough to rise until it's increased in bulk by about a third, then put it on a floured board, knead it for a minute or so to knock out any large air bubbles, and shape it into a long, fat baguette. Turn the oven heat to maximum. Make four or five deep diagonal slashes along the top of the baguette, cover it with a cloth and leave to rise for 10 minutes. Bake at maximum heat for 20 minutes, then turn the heat back to 200C and bake for a further 25-30 minutes, or until it's deep golden brown and sounds hollow when you rap it on the bottom with your knuckles. Put on a wire rack and leave until cool.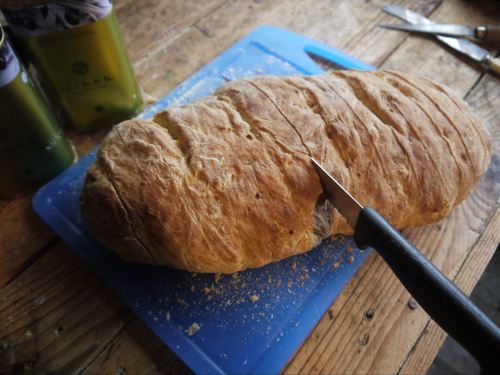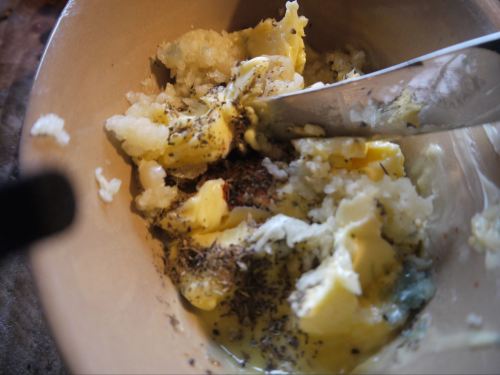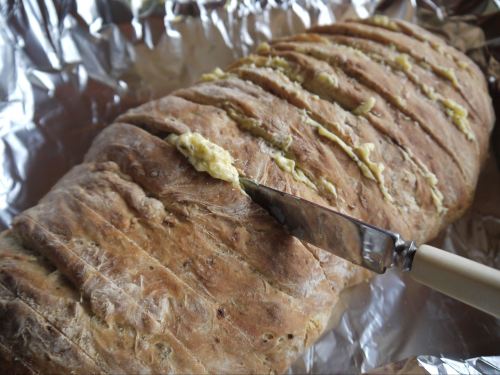 Use a bread knife to cut diagonal slices, down to the bottom crust but not through it. Soften half a block of butter, and mix into it another six large cloves of minced garlic, a scatter of black pepper, sea salt, oregano, basil and a pinch of chilli powder. Mix all together thoroughly. With a round-bladed knife, push large knobs of the garlic butter between the baguette slices, spreading so both sides are covered. I tend to do this in two stages, to make sure I don't run out of butter on the first pass. Leave a little to smear over the top.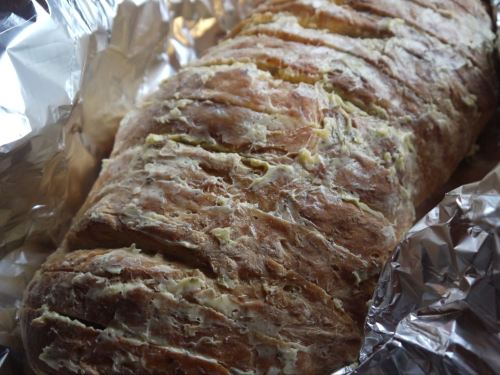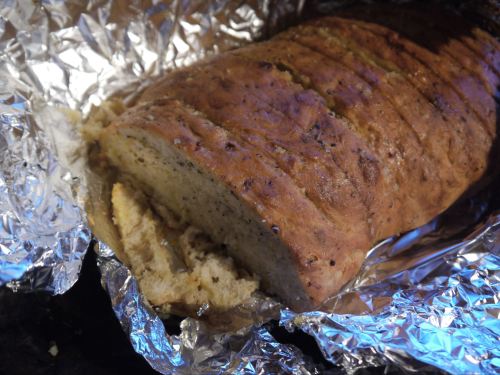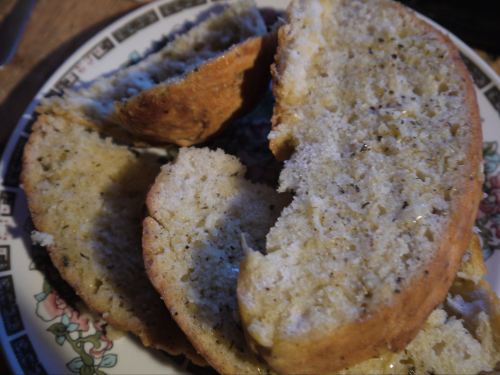 Wrap completely in tinfoil, and before you're ready to serve, put it in the oven at 180C for about 25-30 minutes, until it's hot all the way through. You'll need to cut through the base of each slice as it's pretty crusty. This will serve a dinner party-sized gathering, or will keep, wrapped in foil in the fridge, over several days. It goes with anything, and if you've a slice or two left at the end, try toasting it in the oven and covering it with baked beans and Parmigiano.